Prof. Rupert Ormond - Co-Director
Former Director of the University of London's Marine Biological Station Millport, Prof. Ormond holds a Ph.D. from Cambridge, and has completed projects funded by governments, international inter-governmental and non-governmental organisations,
funding
agencies, and commercial organisations, in over 40 countries in Europe, Africa, the Middle East, South Asia, South-east Asia, the Caribbean, and Australasia. Notably he advised on the establishment and management of the extensive network of marine protected areas in the Egyptian Red Sea, and has authored many papers concerned with the marine life of the Red Sea and Western Indian Ocean. He has the Research Chair in Marine Conservation at King Abdul-Aziz University, Saudi Arabia, is an Honorary Professor at Heriot-Watt University, Scotland, and currently Corresponding Secretary of the International Society for Reef Studies and Editor of its news journal,
Reef Encounter
.
Email:
rupert.ormond
.mci@gmail.com
Skype:
reefeagle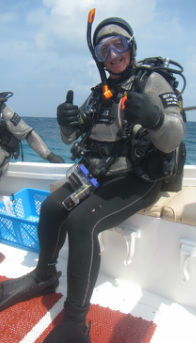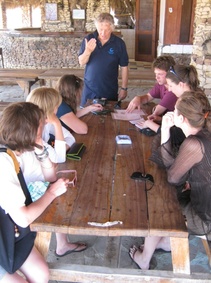 Dr. Mauvis Gore - Co-Director

Previously a Senior Research Fellow at the University of London's Marine Biological Station Millport, and former Director of Animal Conservation and Research with the Royal Zoological Society of Scotland. Dr. Gore obtained her Ph.D. from the University of West Indies, where she studied reef fishes and was involved in establishing a marine park. She has since focused on research and conservation of large animal species, in both marine and terrestrial environments. She has published scientific papers on a variety of species and areas including primates, elephants, whales & dolphins, and sharks, based on studies in Europe, the Caribbean, and South Asia on behaviour, ecology, conservation, and nutrition. She is an Honorary Associate Professor at Heriot-Watt University, Scotland, teaches on both the MSc Marine, Environment and Climate Change course at Heriot-Watt University and the MSc Conservation Medicine course at Edinburgh University. She is also a Zoo and Aquarium Inspector for the UK Home Office and Dept. of Arts, Heritage and Gaeltacht, Ireland.
Email:
mauvis.gore.mci@gmail.com
Skype:
mgoremci
Twitter
: cetomax