About us
Marine Conservation International (MCI) is a partnership formed by marine scientists to enable them to pursue projects with conservation objectives in the most effective way. Marine conservation is an increasingly important priority if we are to protect the planet's marine environment and to manage the habitat. MCI is an implementing organisation that seeks financial support rather than offering it.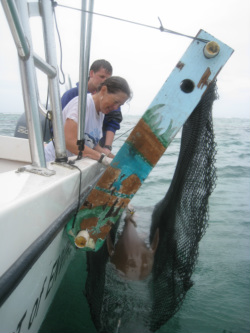 Both directors have spent their careers in academic or research institutions, including the universities of Cambridge, London, Zurich, Glasgow, West Indies and research institutes including the German Primate Centre. They have found that especially in recent years, universities have only wished to adopt projects yielding both high profile research and large overheads, priorities unfavourable to projects directed at the practical conservation achievements demanded by the accumulating environmental crises of the modern world.
However, while the academic environment has been demanding that researchers focus on theoretical issues, a rapid decline in marine life has become so swift that unless sufficient numbers of experts concentrate on conservation of vital habitats and species for their sustainable use and management.